To ensure the continuation
Thanks to G-d, our community has grown over the years and now counts in addition to the Yeshiva:
Daycare
Kindergarten
Talmud-Torah
School for Girls
Secondary School Program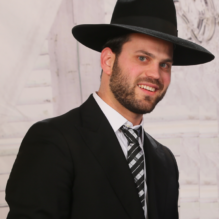 Rav Noah Polack is the director of the two primary schools (boys and girls). Born in Israel, he moved to Brussières and continued his studies there. It gives institutions the benefit of its great pedagogical skills.
On the right of Rav Noa'h Polack stands Rav Yossef-'Haim Meouchar, deputy director of the two primary schools.
The Rabbanim regularly travel to Brussières, and elsewhere, to spread the voice of the Torah, whether in families or synagogues.